We are delighted to be hosting our second Film Festival of 2023!

Following the success of our International Film Festival in May, from 26th - 28th October we will be screening another five films across three days.
Each of these films have been carefully selected to give the viewer a range of people, places and moments in time.
Each of these masterpieces in cinema tackle different issues and expose a range of truths. The glue which holds them all together being their incredibly strong sense of place, identity and total immersion into the social, economic or political influences of their age.

Routed in the different lands and locations from which their stories unwind.
Thursday 26th October ;
THE SEVENTH SEAL - SOLD OUT
(original title - DET SJUNDE INSEGLET)
Director - Ingmar Bergman
1957
1hr 36mins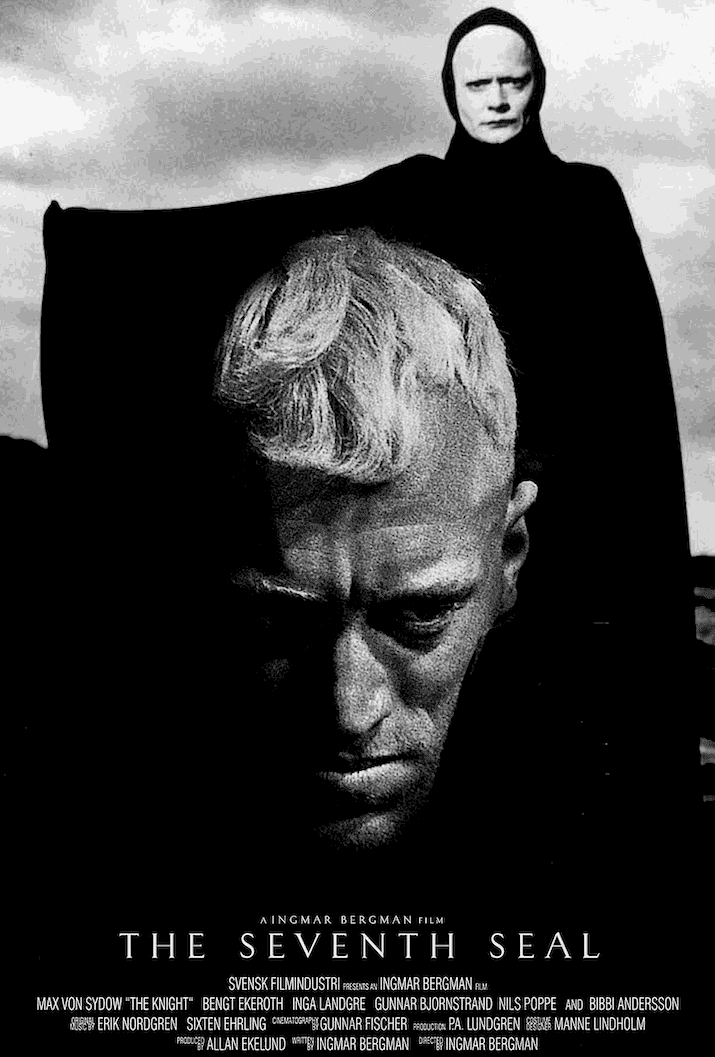 A knight returning to Sweden after the Crusades seeks answers about life, death, and the existence of God as he plays chess against the Grim Reaper during the Black Plague.
"Ingmar Bergman's dark masterpiece effortlessly sees off the revisionists and the satirists; it is a radical work of art that reaches back to scripture, to Cervantes and to Shakespeare to create a new dramatic idiom of its own. It was released 50 years ago, but it's as fresh as a glass of ice-cold water."
- THE GUARDIAN *****
Evening Screening.
6pm doors open for Festival Launch!
Introduction by Gallery Director Myles Corley at 6:30 pm.
Friday 27th October ;
CINEMA PARADISO - SOLD OUT
Director - Guiseppe Tornatore
1988
2hr 35mins
A boy strikes up a friendship with a projectionist in this timeless and charming love letter to cinema from Giuseppe Tornatore.
"If you love movies, it's impossible not to appreciate Cinema Paradiso, Giuseppe Tornatore's heartwarming, nostalgic look at one man's love affair with film, and the story of a very special friendship. Affecting (but not cloying) and sentimental (but not sappy), Cinema Paradiso is the kind of motion picture that can brighten up a gloomy day and bring a smile to the lips of the most taciturn individual. Light and romantic, this fantasy is tinged with just enough realism to make us believe in its magic, even as we are enraptured by its spell."
- REEL VIEWS *****
Afternoon Screening.
1pm doors open.
Introduction by Natasha Poljakowa from MOMI 1:30 pm.
Friday 27th October ;
THE 400 BLOWS - SOLD OUT
(original title - Faire les quatre cents coups)
Director - François Truffaut
1959
1hr 39mins
This is the story of a 13-year-old whose adventures were based on the director, Francois Truffaut's own adolescence, who finds comfort at the cinema. This young boy, left without attention, delves into a life of petty crime.
"Francois Truffaut's "The 400 Blows" (1959) is one of the most intensely touching stories ever made about a young adolescent... If the New Wave marks the dividing point between classic and modern cinema (and many think it does), then Truffaut is likely the most beloved of modern directors -- the one whose films resonated with the deepest, richest love of moviemaking."
- ROGER EBERT *****
Evening Screening.
6pm doors open.
Introduction by film producer Caroline Hewitt at 6:30 pm.
Saturday 28th October ;
M
Director - Fritz Lang
1931
1hr 57 mins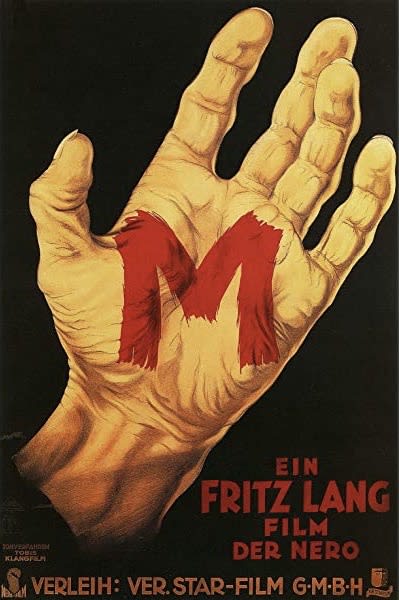 In this classic German thriller, Hans Beckert (Peter Lorre), a serial killer who preys on children, becomes the focus of a massive Berlin police manhunt. Beckert's heinous crimes are so repellant and disruptive to city life that he is even targeted by others in the seedy underworld network. With both cops and criminals in pursuit, the murderer soon realizes that people are on his trail, sending him into a tense, panicked attempt to escape justice.
"The first sound masterpiece. Though it's one of the first to use the new technology, it doesn't feel like it, as the camera is fluid and expressive and the sound effects are utilized perfectly and are even essential to the story. Lang's direction is superb, amping up the suspense and terror by using the cinematography, lighting, and sound together to create a very tense and distinctive atmosphere.."
- IMDB *****
Afternoon Screening.
1pm doors open.
Film screening introduction by DFMA Chairman Christopher Cook at 1:30 pm.
Saturday 28th October ;
THE BANSHEES OF INISHERIN
Director - Martin McDonagh
2022
1hr 54 mins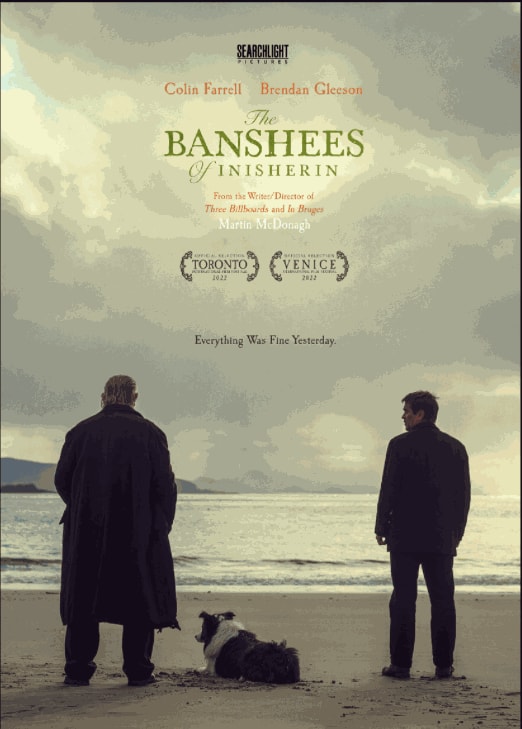 On a remote island off the coast of Ireland, Pádraic is devastated when his buddy Colm suddenly puts an end to their lifelong friendship. With help from his sister and a troubled young islander, Pádraic sets out to repair the damaged relationship by any means necessary. However, as Colm's resolve only strengthens, he soon delivers an ultimatum that leads to shocking consequences.
"Tragedy and comedy are perfectly paired in this latest jet-black offering from Martin McDonagh... Visually, cinematographer Ben Davis and production designer Mark Tildesley create painterly interiors that recall the canvases of Vermeer… As for the cast, they are a note-perfect ensemble, a flawless instrument upon which McDonagh plays his deliciously melancholy danse macabre."
- MARK KERMODE *****
Evening Screening.
6pm doors open.
Film screening introduction by Derry Tour Guide Tony Moore at 6:30 pm.
Each of these films (TBC) will have a guest speaker to introduce them (TBA), with accompanying literature and a complimentary drink.

The ticket options are variable, with the choice of purchasing tickets to individual screenings (£10) as well as Festival Passes which offer discounts on attending more than one film.

Gold Festival Pass - Admission to all five screenings
- £40
Silver Festival Pass - Admission to three screenings
(The gallery will contact you to confirm which three films you would like to see)
- £25

Bronze Festival Pass - Admission to two screenings
(The gallery will contact you to confirm which two films you would like to see)
- £18
(Important Notice to Ticket Holders - Tickets are non-refundable/exchangable)
Purchase tickets
Gold Festival Pass (Access to five films)
LHS - EUROPEAN FILM FESTIVAL
Silver Festival Pass (Access to three Films)
LHS - EUROPEAN FILM FESTIVAL
Bronze Festival Pass (Access to two films)
LHS - EUROPEAN FILM FESTIVAL
THE SEVENTH SEAL (Admit 1)
LHS - EUROPEAN FILM FESTIVAL
Sold out
CINEMA PARADISO (Admit 1)
LHS - EUROPEAN FILM FESTIVAL
Sold out
THE 400 BLOWS (Admit 1)
LHS - EUROPEAN FILM FESTIVAL
Sold out
M (Admit 1)
LHS - EUROPEAN FILM FESTIVAL
THE BANSHEES OF INISHERIN (Admit 1)
LHS - EUROPEAN FILM FESTIVAL